DVR Equestrian is a luxury equestrian-wear brand with a deep care for sustainability, slow fashion and producing high quality, unique designs. We offer products for all genders and sizes. Our high performance collections feature products such as compression horse riding sports bras, technical show shirts, pull on jodhpurs and base layers. Our casual wear collections feature organic cotton t shirts, sweatshirts, caps and long sleeved t shirts perfect as a thin soft layer.
Unisex equestrian wear
Our unisex Dexter track pant breeches are a firm favourite with our customers. These track pant breeches are shaped similarly to technical track pants people use for sports such as football. The skinnier lower leg means they sit beautifully under riding boots, the super lightweight but strong fabric is durable yet feels like you're barely wearing anything, allowing maximum unrestricted movement in the saddle. Really great for jumping. The drawstring waistband means they fit brilliantly on both males and females and they will grow and shrink with you if you change shape at all. The two zip pockets are super useful both around the yard and when riding. 
Sustainable equestrian wear
At DVR Equestrian we aim to be as sustainable as possible. We use recycled and organic fabrics wherever we can, and we are always researching new and exciting fabrics to bring into future collections. We manufacture ethically with factories we trust and have built connections with through recommendations and other personal connections. You can see more information on our factories in the sustainability menu on our home page, We also focus on sustainability through our packaging, our trade stands and all other areas of the business.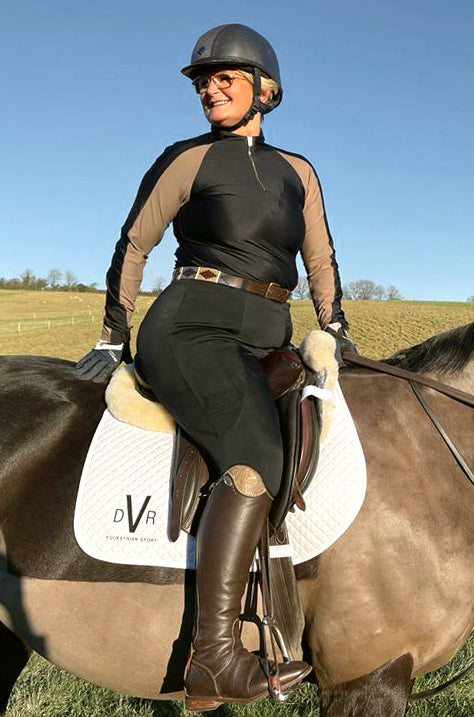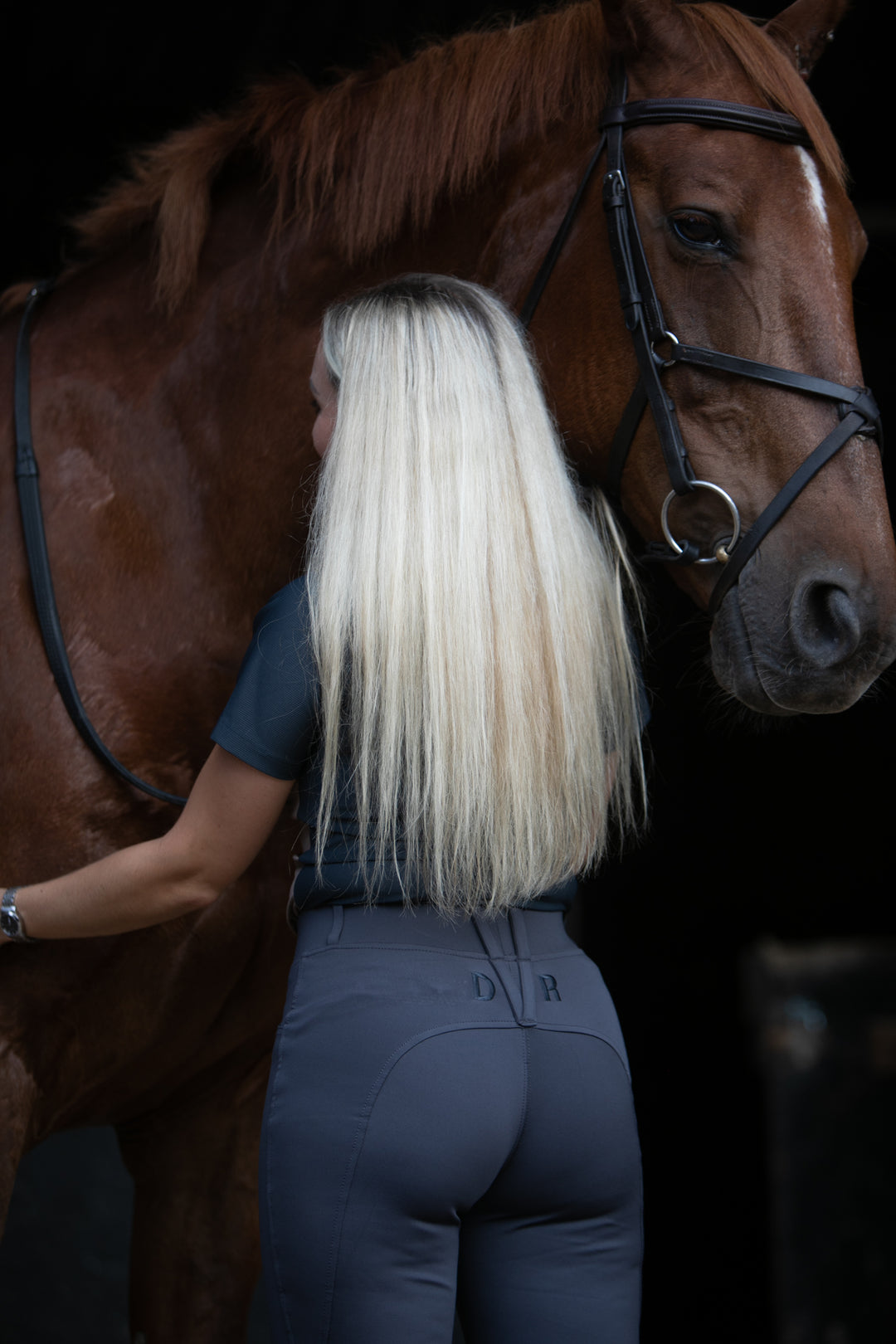 flattering fit
FEEL YOUR BEST
All our styles are designed to flatter every body shape in the saddle. Whether it's our leg panelling or contrast under sleeves, we design to accentuate and enhance, so you feel your best.