Luxury hat silks
Our luxury hat silks come in a range of colours and pattern options. Whether you're looking for a simple single colour, two colour, or something a little more different like our triangle hat silk. We also have the option to add pompoms on at an additional cost if you'd like to. These luxury hat silks are made from the offcuts of our clothing production meaning a perfect colour match if you would like a hat silk and horse riding top set for cross country. 
How are DVR Equestrian hat silks sustainable?
The DVR Equestrian eco friendly hat silks are sustainable in many ways. Our hat silks are made in England by our seamstress Paula. We send Paula the offcuts from our production runs, some woven labels and recycled plastic hat peaks, both components also made in England, and Paula works her magic to create our beautiful hat silk selection. The hat peaks are a great example of one of the components of a product that may be overlooked when it comes to sustainability, just another piece of plastic that stays on our planet forever once we dispose of a hat silk we are finished with. It was important to us if we were going to offer hat silks, to find a more sustainable option.
DVR Equestrian use recycled plastic hat peaks inside their hat silks
Finding an eco friendly peak for our hat silks was not easy. Many fabrications wouldn't work, we couldn't use any heavy duty cardboard or similar fabrications where they would be damaged by bad weather. Luckily, we found a UK based supplier that had a recycled plastic option. Although this is still a form of plastic, the fact it is made from recycled plastics that would have otherwise been in landfill is a great option for now. In the future we would love to have a completely plastic free peak.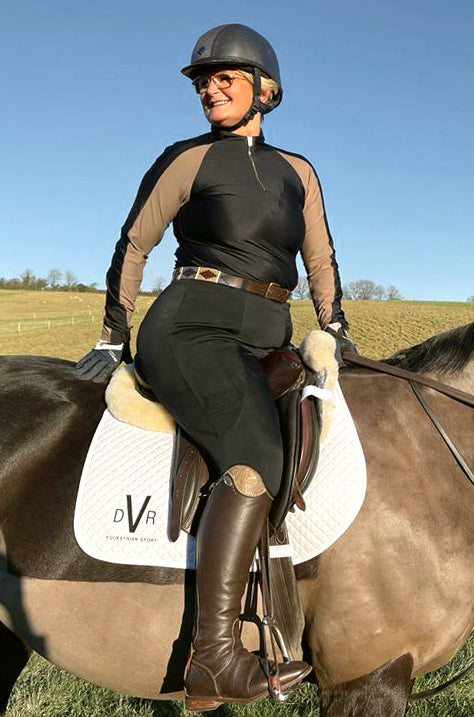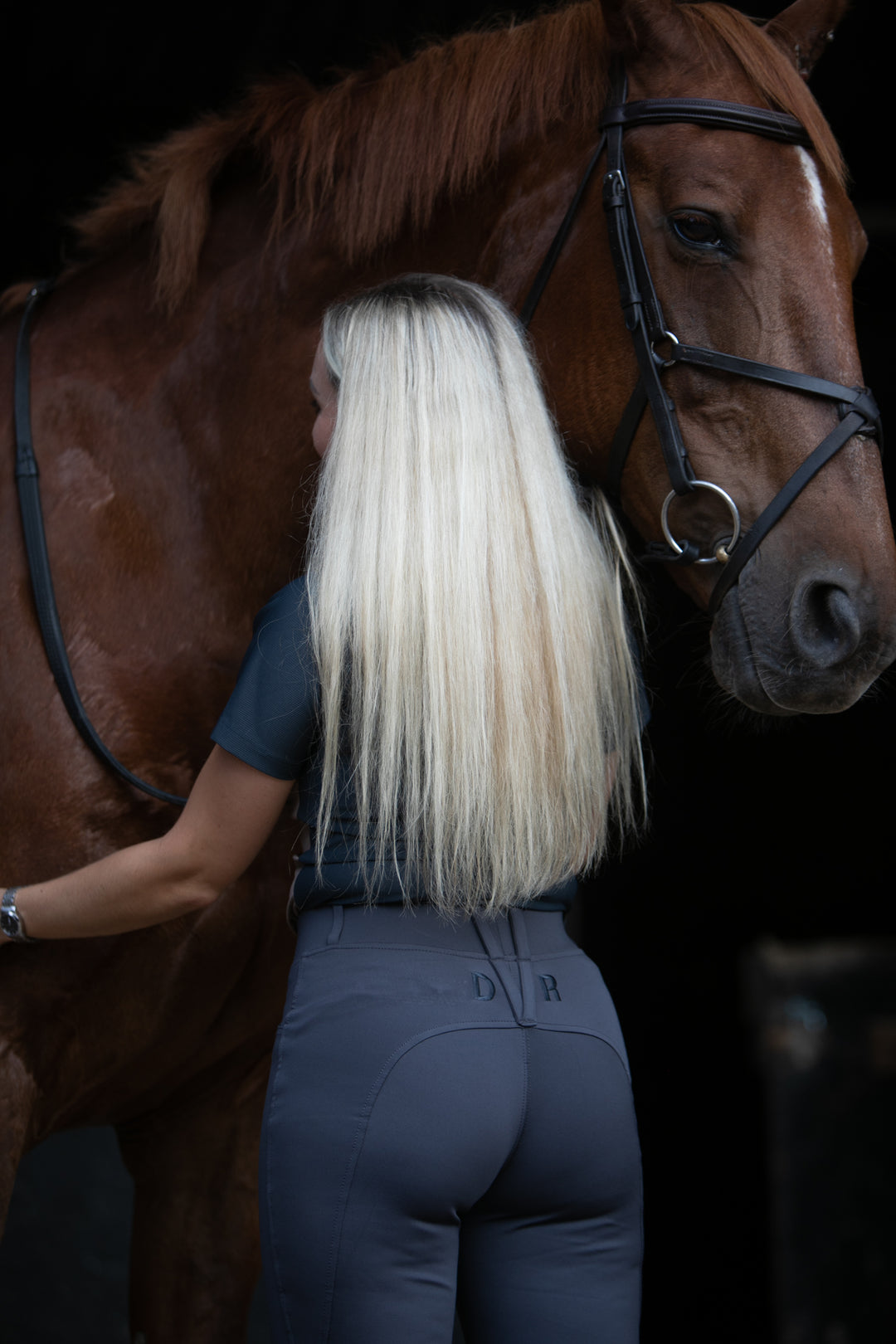 flattering fit
FEEL YOUR BEST
All our styles are designed to flatter every body shape in the saddle. Whether it's our leg panelling or contrast under sleeves, we design to accentuate and enhance, so you feel your best.