Sustainable equestrian wear made in England
At DVR Equestrian we are passionate about supporting British manufacture and manufacturing in the UK wherever we can. It isn't something we are able to do with all products but we are able to make quite a few of our products in the UK and we hope to expand on this as we grow. 
UK made equestrian wear

You can shop this collection to see only DVR Equestrian products that are made in England. This includes products such as our base layers, hat silks and head bands. We work with a Luxury British Clothing Manufacturer in producing our base-layers made in England, and a skilled seamstress to manufacture our hat silks made in England from the off cuts of this production. DVR's Founder has visited the factory on numerous occasions.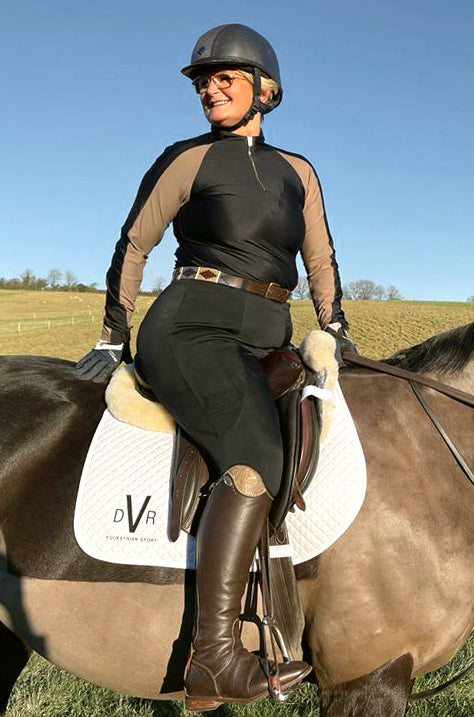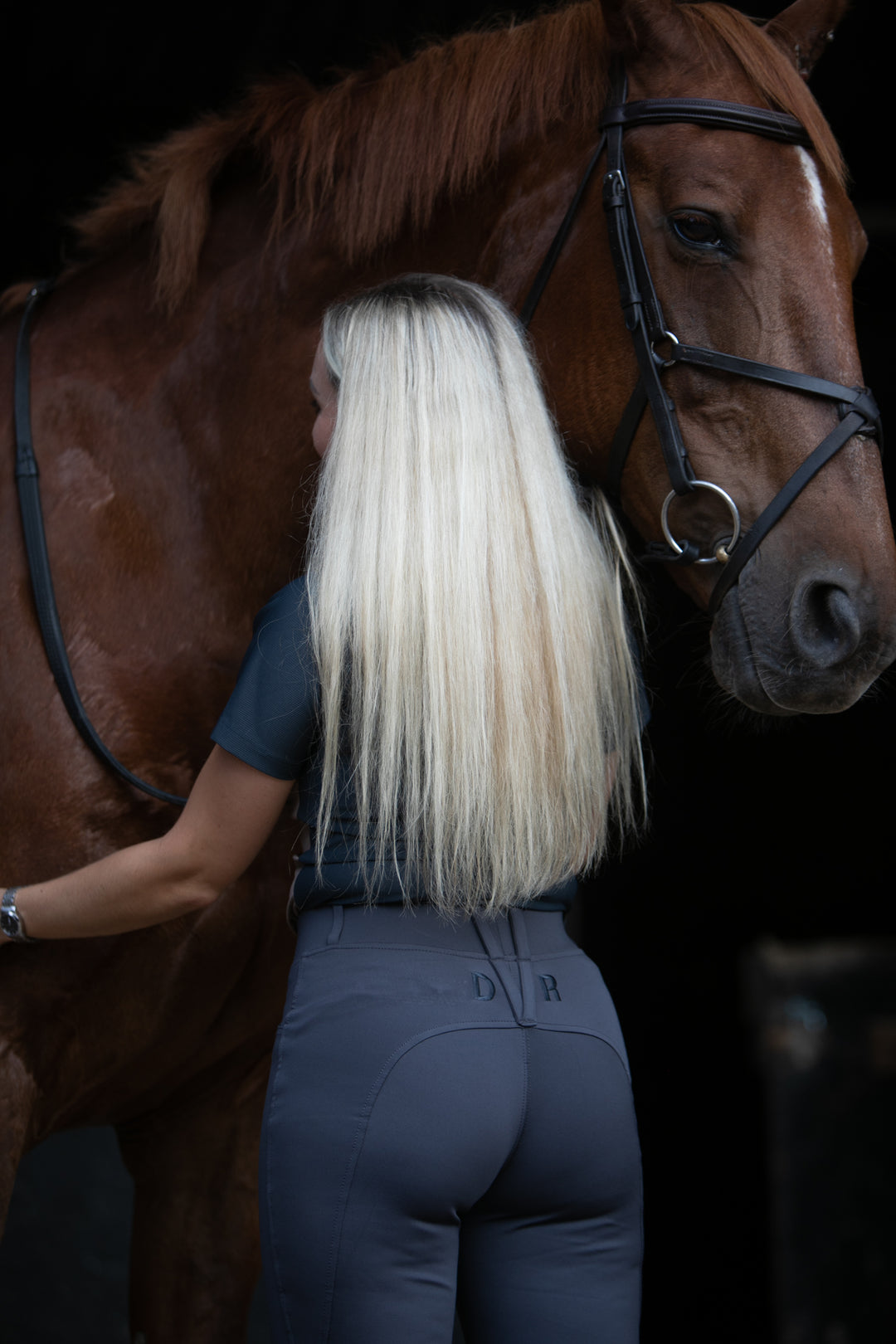 flattering fit
FEEL YOUR BEST
All our styles are designed to flatter every body shape in the saddle. Whether it's our leg panelling or contrast under sleeves, we design to accentuate and enhance, so you feel your best.