Eddie Organic Cotton Long Sleeved t-shirts
The sustainable Eddie Long Sleeved T-shirts are ethically made from sustainable organic cotton. These eco-friendly long sleeved t-shirts are super lightweight, beautifully soft and go with everything in your equestrian wardrobe and everyday wardrobe. DVR Equestrian champion Sustainable and eco friendly equestrian-wear UK.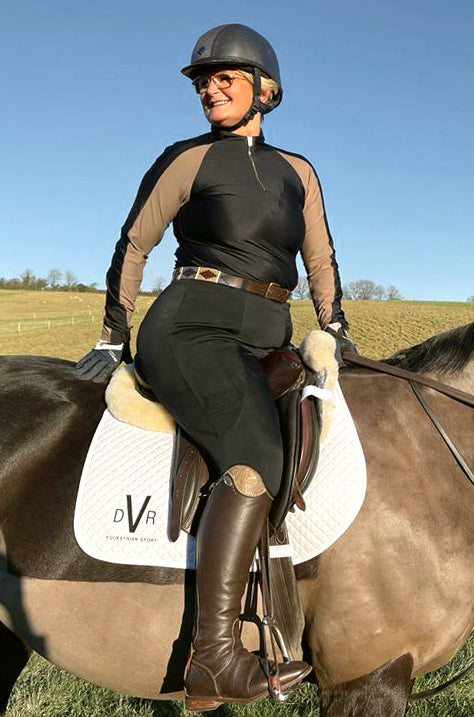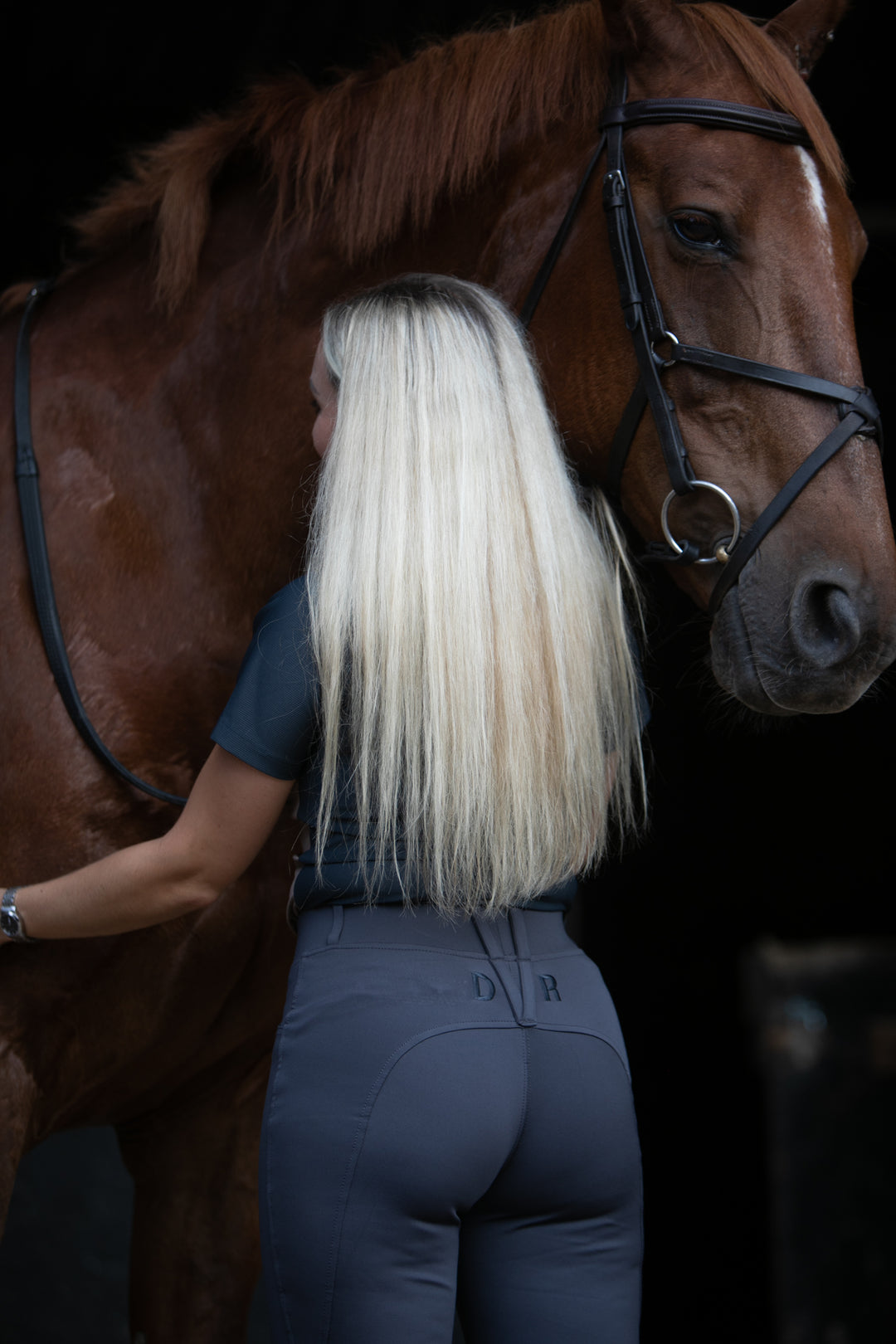 flattering fit
FEEL YOUR BEST
All our styles are designed to flatter every body shape in the saddle. Whether it's our leg panelling or contrast under sleeves, we design to accentuate and enhance, so you feel your best.