Our Samples, Sale and Seconds Collection offers you the chance to give one off and pre-loved pieces a loving home. At DVR we do not agree with destroying samples because they are not the final design or did not go into production. 
We now offer the opportunity to recycle your products through us too. If you have pre-loved DVR garments you wish to recycle in return for store credit, please email us at preloved@dvrequestrian.com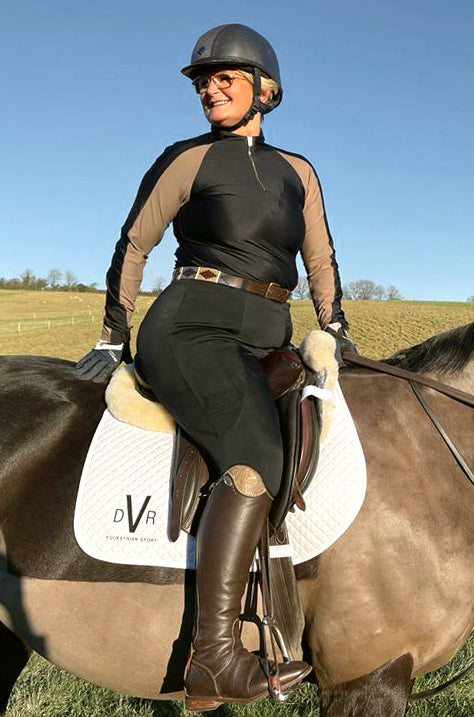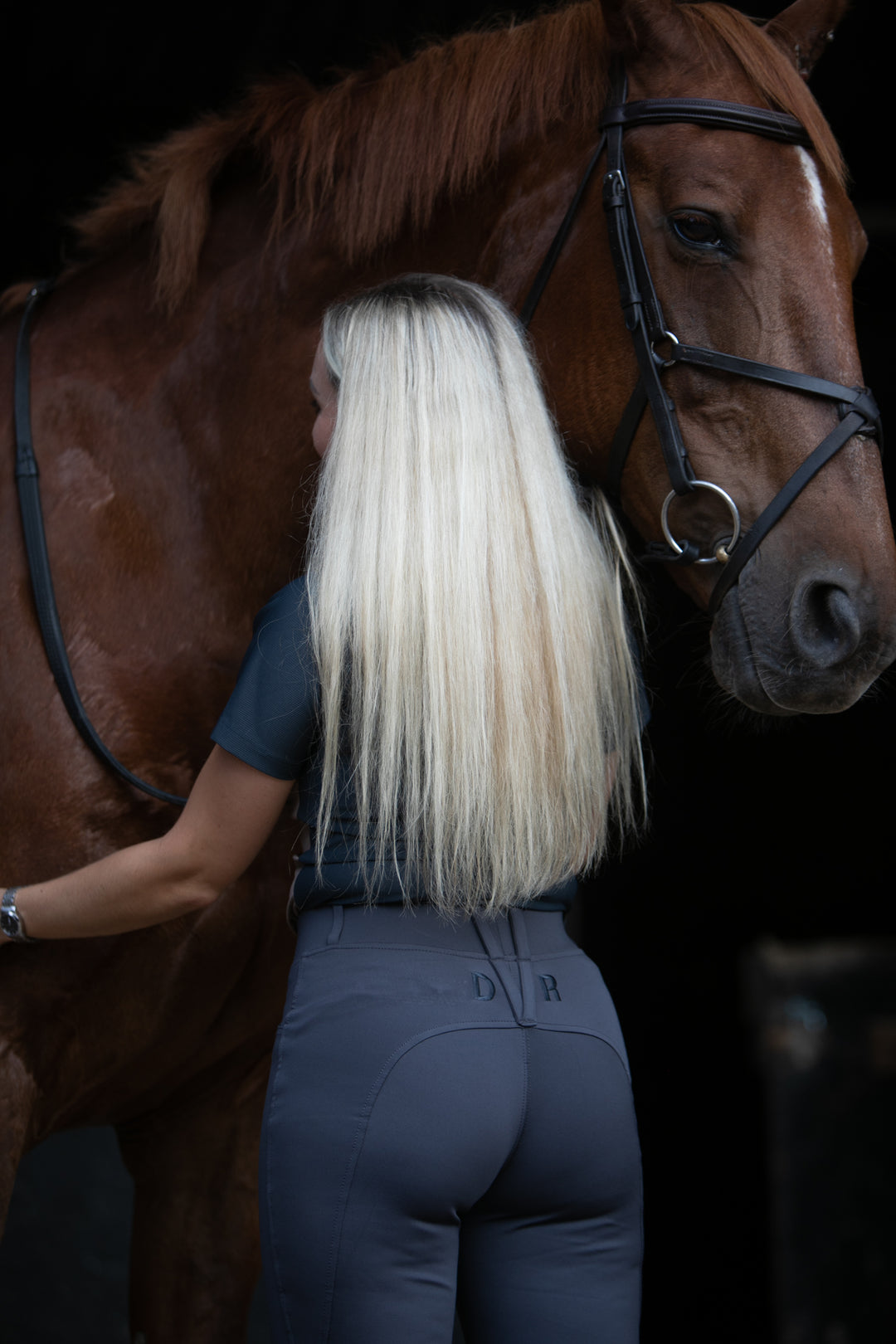 flattering fit
FEEL YOUR BEST
All our styles are designed to flatter every body shape in the saddle. Whether it's our leg panelling or contrast under sleeves, we design to accentuate and enhance, so you feel your best.