Horse riding clothes
At DVR Equestrian we offer a range of high quality horse riding clothes including horse riding tops for all of your equestrian endeavours. Whether you are looking for tops for training, competition, or for yard duties, we have something for you. Your horse riding clothes deserve to be as comfortable and practical as any of your other sportswear and casual wear. Our horse riding clothes come in a range of colours and sizes, from XS to 2XL in some styles. If you like natural fabrics we highly recommend our Organic Cotton Eddie Long Sleeve t shirts. These are a lovely relaxed fit in a comfortable, very lightweight fabric, perfect for everyday stable duties and riding. These tops are perfect horse riding clothes as well as clothes for every day wear, whatever you're doing.  Available in a range of colours including black, white, navy, dark grey and marl grey.
Long sleeved horse riding clothes
We supply a range of long sleeved horse riding clothes. Wearing long sleeved tops is a good idea to protect your arms from the sun and also as a protective layer if you were to fall off of your horse. Our horse riding tops include our Zara technical long sleeve base layer horse riding tops which feature a quarter zip and belt loops. These have a special contrast sleeve panel offering a clever, flattering look. Many of the horse riding clothes we design are made from an Italian recycled fabric which is also highly technical, designed for sport. This fabric will keep you at a comfortable temperature and also offers UV protection and oil resistance. 
Horse riding sports bras
Another style of horse riding clothes we offer are horse riding sports bras. Perfect for keeping you well supported and comfortable in the saddle. We highly recommend wearing these under your horse riding clothes to offer the comfort and support needed when riding. Horse riding is a high impact sport and you need to be supported to perform at your best.
Short sleeved horse riding clothes
Our short sleeved horse riding clothes are made from GOTS certified organic cotton. GOTS certified organic cotton is certified and traceable high quality organic cotton. The fabric we use in our short sleeved tops is lightweight, naturally breathable and extremely comfortable.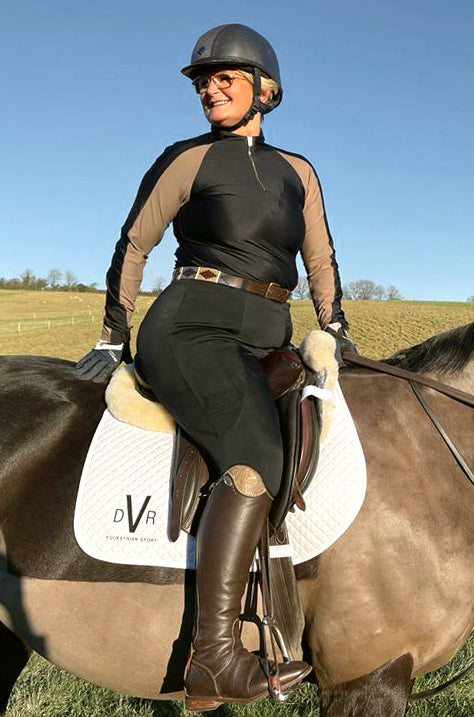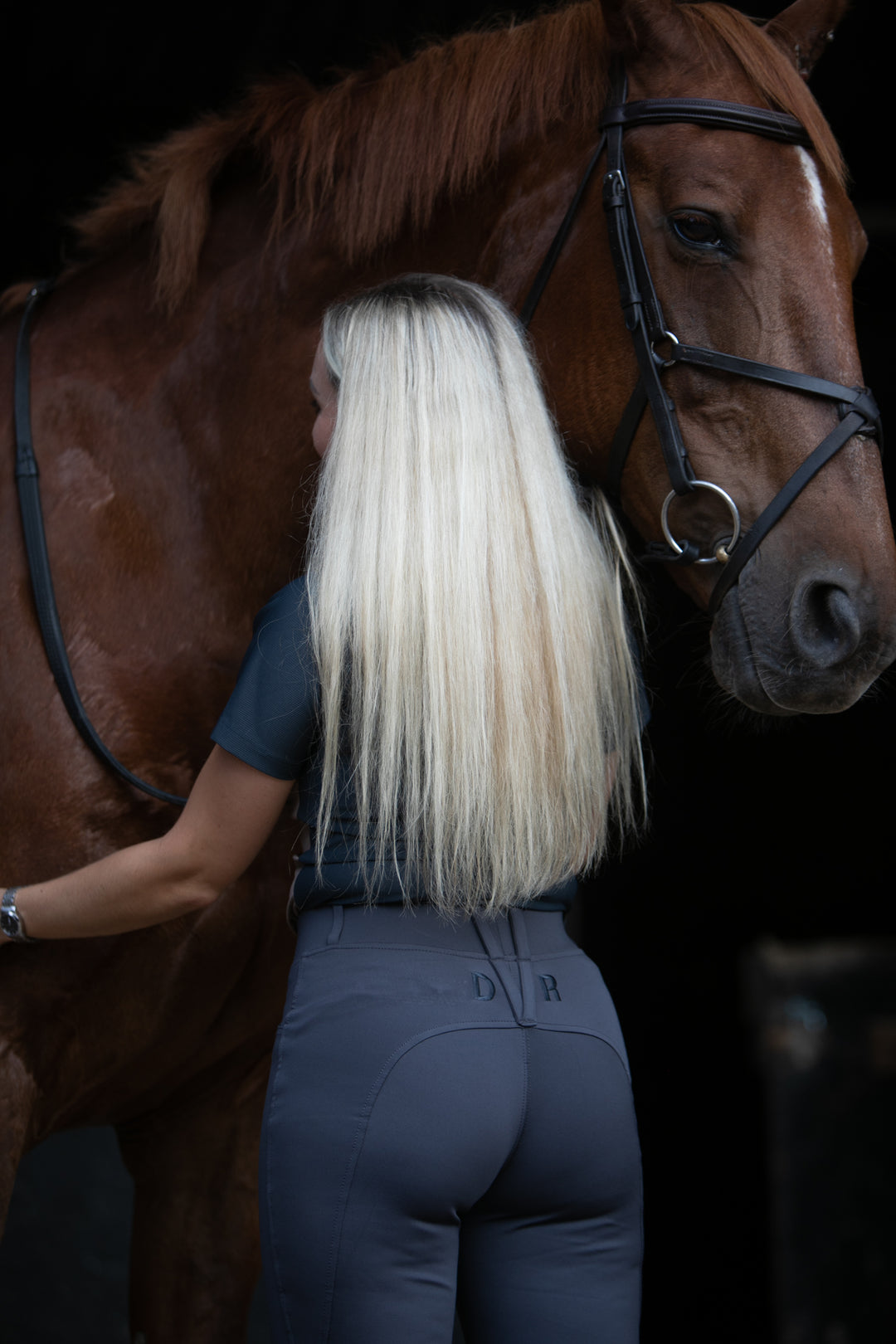 flattering fit
FEEL YOUR BEST
All our styles are designed to flatter every body shape in the saddle. Whether it's our leg panelling or contrast under sleeves, we design to accentuate and enhance, so you feel your best.