Sustainable sports bras
Sports bras are a key wardrobe staple for any horse rider needing support in the saddle. We have carefully designed our high impact sports bras sustainably using recycled materials that also offer amazing compression technology, meaning you'll feel held and supported whatever you're doing. Sustainable sports bras for horse riding might not be something you've thought of wearing before, but when you do, you'll never look back.
Our ethically sourced sports bras are made from ECONYL regenerated nylon which is a sustainable recycled fabric that is also high performance. Using this fabric for our sports bras means they feature UV protection, compression technology and two way stretch. Our fabric also includes Lycra Xtra life which means the hold and control of these sports bras is long lasting wash after wash. With the amount of washes horse riding sports bras need, this is a huge plus and an important part of DVR Equestrian's aim to produce sustainable and long lasting clothing for horse riding. The Lycra used in these horse riding sports bras is more sustainable as it is long lasting and offers perfect fit wash after wash with no changing shape. 
Ethical sports bra

Ethical sports bras also need to be a great fit, comfortable and high quality. Try our ethically made sports bras which are manufactured in Portugal. The recycled high tech fabric comes from Italy and we have made sure the fabric mill holds incredibly high standards of sustainability and ethics. Wear a sports bra knowing you have supported ethical living wages and made a difference in the way clothes are made. Our bra range was designed to work well under show shirts, competition wear or any other light tops. Not only do the colours mean your sports bra won't show through your shirt, but also the subtle and well fitting design. Wear your sports bra with pride knowing ethical activewear is making a change. Team our ethical sports bras with one of our many sustainable tops and our Penny pull on jodhpurs to complete the look. 
Horse riding sports bra
Our horse riding sports bras are some of the most sustainable sports bras available on the equestrian market. They are ethically made in Portugal from specialist high performance and long lasting fabric. Manufacturing in Portugal means good workers rights for our manufacturers and less air miles than if we sourced our sustainable sports bras from further afield. The technical fabric offers UV protection, oil resistance, compression technology and temperature regulation. The fabric used for these sports bras feels silky soft and smooth, and comes up like new wash after wash. 
Brand
DVR is a great sustainable brand to shop your sports bras from. We are pioneering in the country lifestyle market as brands are taking their time in making their designs more sustainable. Sustainability and ethics is in our DNA, as a company we are always looking to produce activewear that has sustainable style at the forefront.
When you support us you can rest assured you are supporting positive business, kind supply chains, sustainable fabrics and small business. We work hard to make shopping your sports bra or other products easy on our website so you can easily treat yourself before your next show or training clinic, your body will thank you!

We are a small UK company selling sustainable horse riding clothes with style. From jodhpurs to sustainable sports bras. Support us in encouraging sustainable manufacturing of quality products.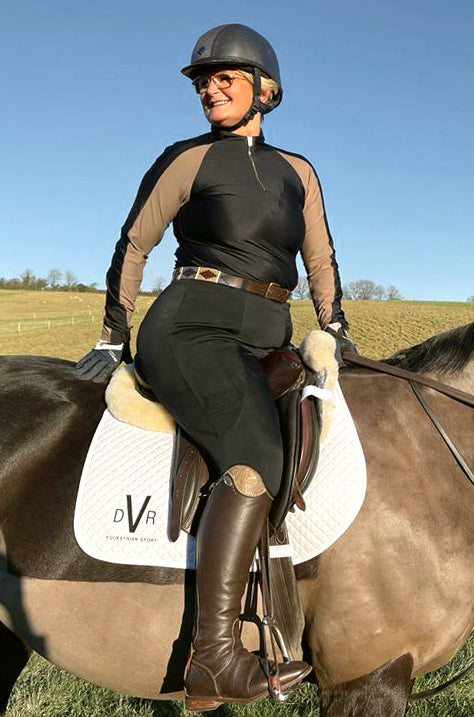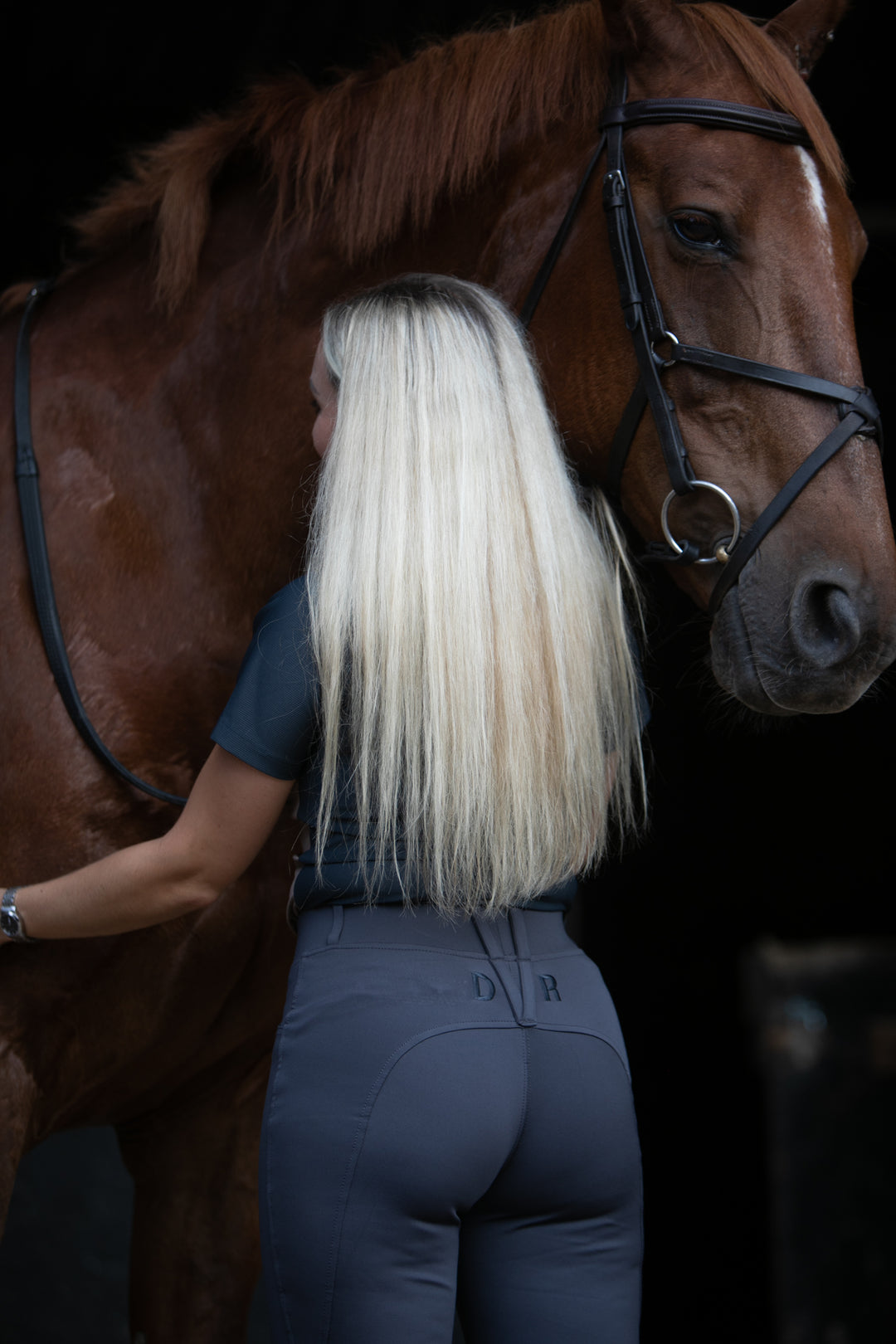 flattering fit
FEEL YOUR BEST
All our styles are designed to flatter every body shape in the saddle. Whether it's our leg panelling or contrast under sleeves, we design to accentuate and enhance, so you feel your best.