ECONYL® Regenerated Nylon Products
As well as being a solution to waste, for every tonne of ECONYL® raw material produced, 7 barrels of oil are saved and 65 tonnes of CO2 equivalent are avoided. 
It is a yarn that performs exactly the same as traditional nylon, but it is created from nylon waste that would otherwise be polluting the planet. Nylon waste might be fishing nets, or textile production scraps that are then transformed into a new yarn with the same characteristics as the raw virgin material. ECONYL® nylon can be recycled and remoulded over and over again. Nylon is a highly stretchable fabric, it is strong and durable, with moisture wicking and heat retention properties too, as well as being UV resistant - making it such a good choice for equestrian wear and the demands we put on our clothes as riders.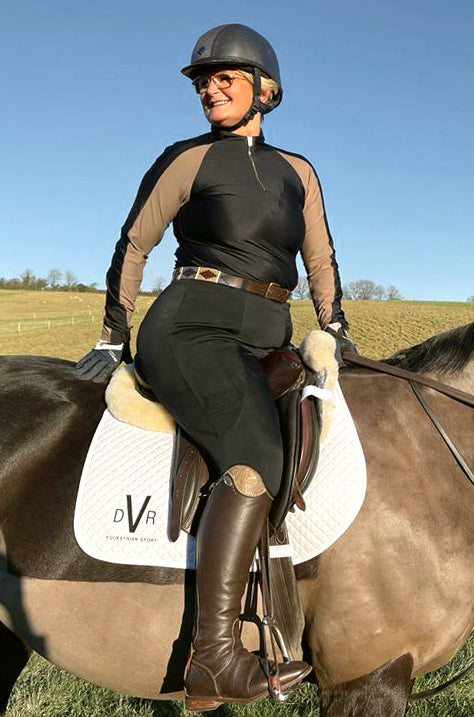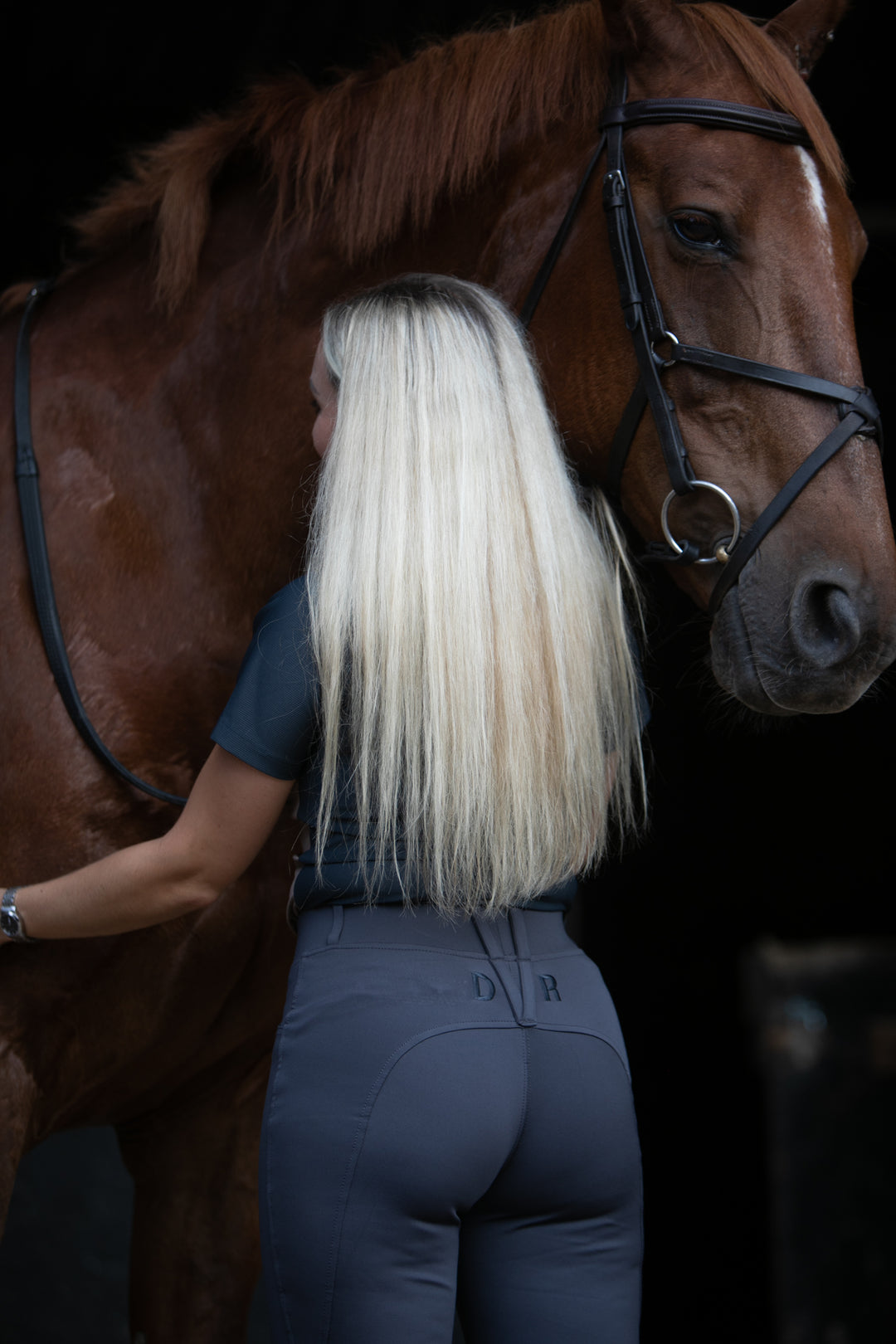 flattering fit
FEEL YOUR BEST
All our styles are designed to flatter every body shape in the saddle. Whether it's our leg panelling or contrast under sleeves, we design to accentuate and enhance, so you feel your best.